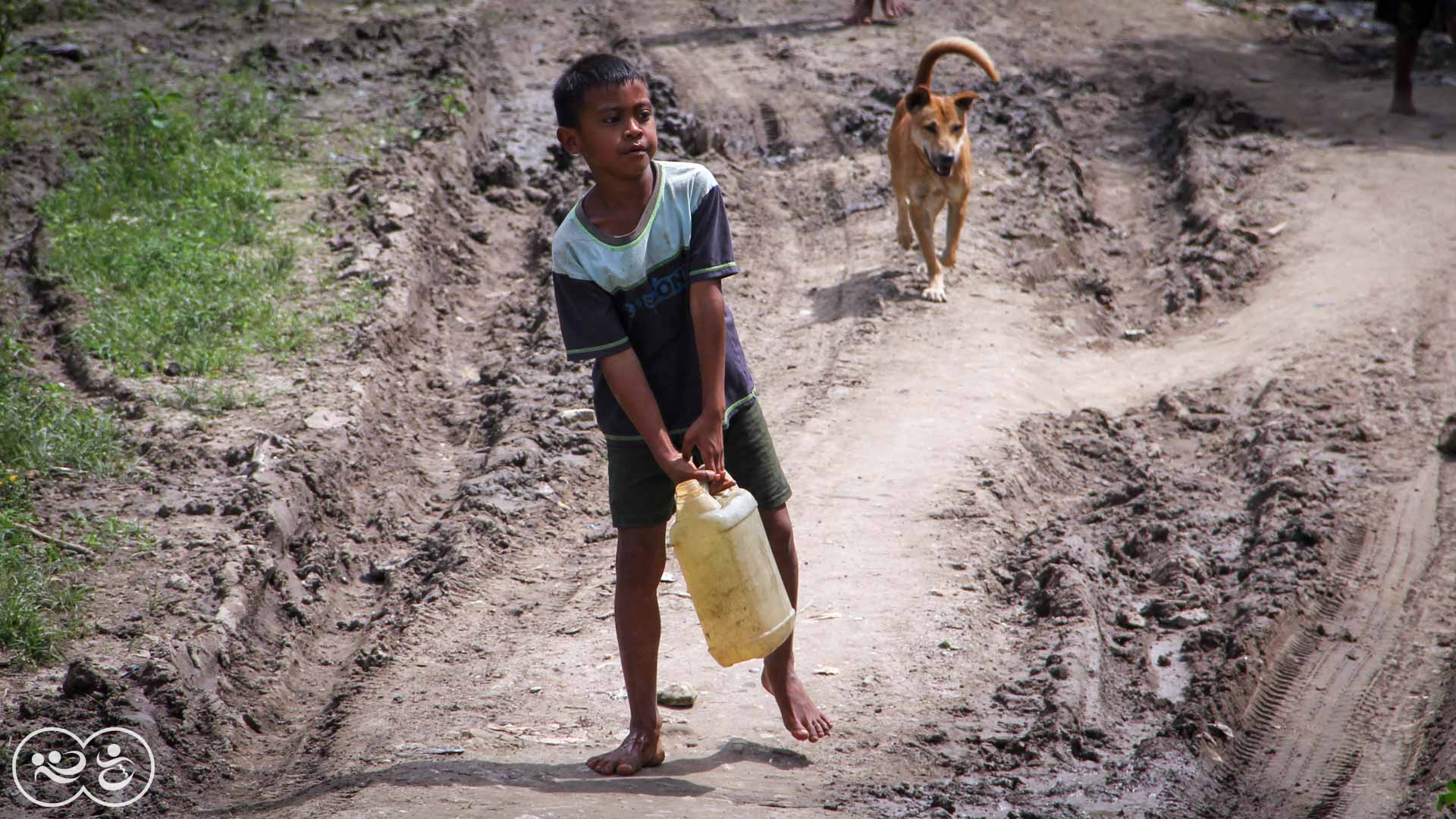 What is this image about Kawan?
This "Picture of the Day" shows young children's struggles in East Sumba. The jerry cans are heavy and sometimes more prominent than the children themselves. With limited access to drinking water sources, the kids who live there (here in these images in the villages of Kabanda, Mahu, Laindatang, and Tana Mbanas) are forced to walk long distances to fetch water. Water in rivers or wells which are also contaminated. It takes up a lot of their time and puts them at risk of injury or illness by carrying heavy loads of water. Lack of access to clean water also contributes to poor hygiene and sanitation practices, further compounding the health problems of those East Sumba communities where Kawan Baik and Fair Future work so hard. Together, we are taking action to improve access to clean water sources, in these areas where no roads lead, to ensure the health and well-being of young children and their families. In addition to the physical hardship of fetching water, and as explained in this post, children in rural areas of East Sumba are often deprived of education and other opportunities because of this task. It is widespread (like in this picture of the day) that they miss school or other activities to help collect water, which affects their academic progress and social development.
Here people mainly only have access to contaminated water. This leads to many diseases, including gastrointestinal infections, skin diseases, parasitic diseases, and other infectious diseases such as Malaria, Dengue Fever, Cholera, typhoid fever, hepatitis A, or diarrhea. Children and the elderly are particularly vulnerable to illnesses caused by contaminated water, a significant cause of infant mortality here.
In conclusion, ensuring access to clean water through a program like the #waterconnections project is our top priority that cannot be overlooked. Access to clean water is essential to sustaining life and maintaining good health for everyone here. Water plays a vital role in preventing the spread of the diseases mentioned above, ensuring people can lead healthier lives. Clean water is essential for everyday life, whether for drinking, cooking, or cleaning. Without access, communities in the ultra-rural areas of East Sumba suffer from a lack of sanitation and hygiene, leading to various health problems.
Therefore, we must do everything we can to ensure that clean water is available to everyone who needs it.
Thank you for your interest and support, we love you.