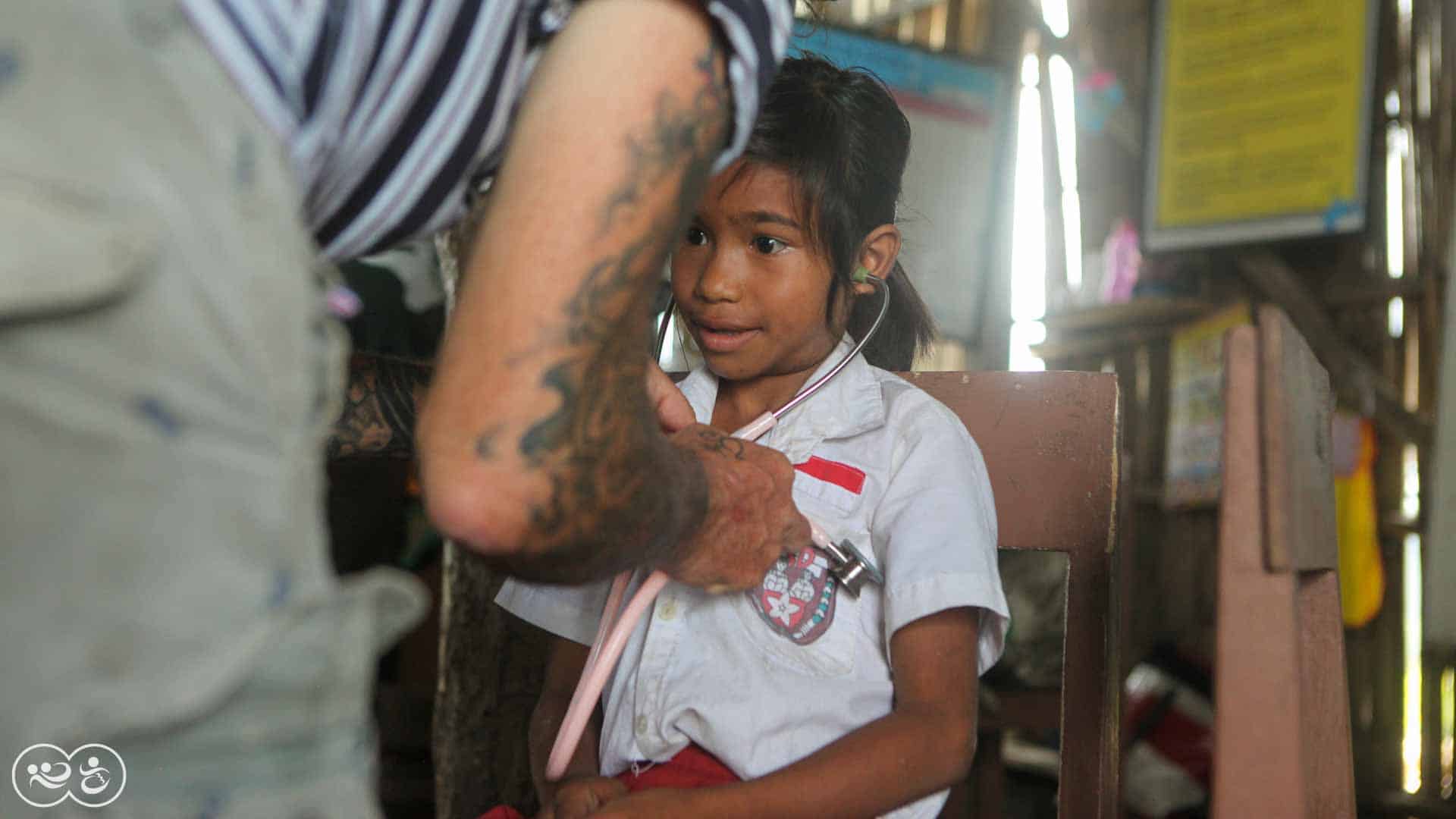 What is this image about Kawan?
Beyond Borders: Fighting Malaria Together in Eastern Indonesia. This new "Picture of the Day" shows a young girl from Lapinu village who appears unwell. Taken in 2020, Alex examined her and used a stethoscope to listen to her heartbeat. In April 2023, we revisited the village as part of the Primary Medical Care program. Unfortunately, the girl contracted malaria and suffered from high fever, body pains, and poor overall health. However, after receiving treatment and giving advice to her mother, the little girl has shown significant improvement after just one month.
Our organization is dedicated to promoting public health in ultra-rural regions of Indonesia (like here in East Sumba), and we're deeply concerned about the impact of malaria on vulnerable communities, as you know already. Sadly, malaria remains a leading cause of illness and death in Indonesia, particularly in East Sumba, where we are based.
Some little history: The word "malaria" originates in Italian. It comes from the expression "mal'aria", which translates as "bad air". This term was used historically to describe the belief that disease was caused by inhaling polluted or stale air in swampy areas. The Plasmodium parasite is responsible for causing malaria, and research suggests that it has been affecting humans for at least 4,000 years.
Several human behaviours contribute irreparably to the spread or persistence of malaria. Here are some of the factors that lead to an increase in malaria cases:
Failure to prevent mosquito bites, poor waste management, inadequate housing and sanitation, deterioration of hygienic conditions, deforestation, alterations to natural habitats, movement of people, drug resistance*** and misuse, limited access to health services, higher illiteracy rates among younger populations, and lack of community involvement and awareness can all lead to an increase in malaria cases… And this, among other examples!
As a result, many people, particularly children and pregnant women, continue to suffer from this preventable and treatable disease. Our program aims to tackle these issues head-on by implementing various activities to strengthen malaria control efforts in the region. It is crucial to highlight that combatting malaria demands a unified strategy encompassing preventive and therapeutic measures. It also involves initiatives to enhance the environment and living standards of communities affected by the disease.
***The problem of self-medication and the consequent development of resistance to antimalarial drugs are two interconnected challenges that significantly hinder the effective management and control of malaria.
Thank you for your interest and support, we love you.