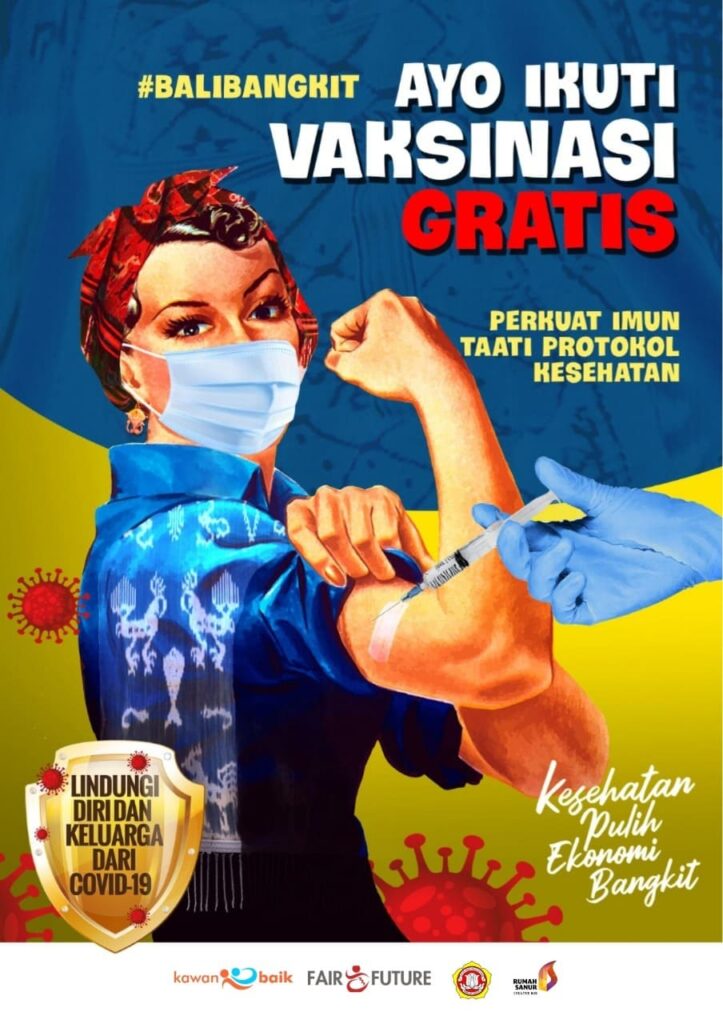 As a form of activity to prevent the increase in the number of Covid 19 patients, vaccination is very important.
The Denpasar City Youth Organization with the support of the Denpasar City Covid Task Force, the Health Service, the Social Service and several medical personnel volunteers, have the ability, opportunity and support to be able to carry out free vaccinations.
@kawanbaikindonesia supported by @fairfuturefoundation to facilitate communication with the management of @rumahsanur, to get a place in the implementation of vaccination.
The main targets of this vaccination activity are the Disabled and the Elderly (over 50 years old),
but it is also open to other friends on the condition that they have a Denpasar ID card or a Denpasar domicile certificate, or a work certificate in Denpasar.
Astrazeneca vaccination will be held on September 26, 2021 at Rumah Sanur Creative Hub.
Registration is open for 300 participants by filling out the form
#balibangkit #ayovaksìncovid19 #ayovaksìn #kawanbaikberbagi #kawanbaikindonesia #fairfuturefoundation #kawanbantukawan #rumahsanurcreativehub