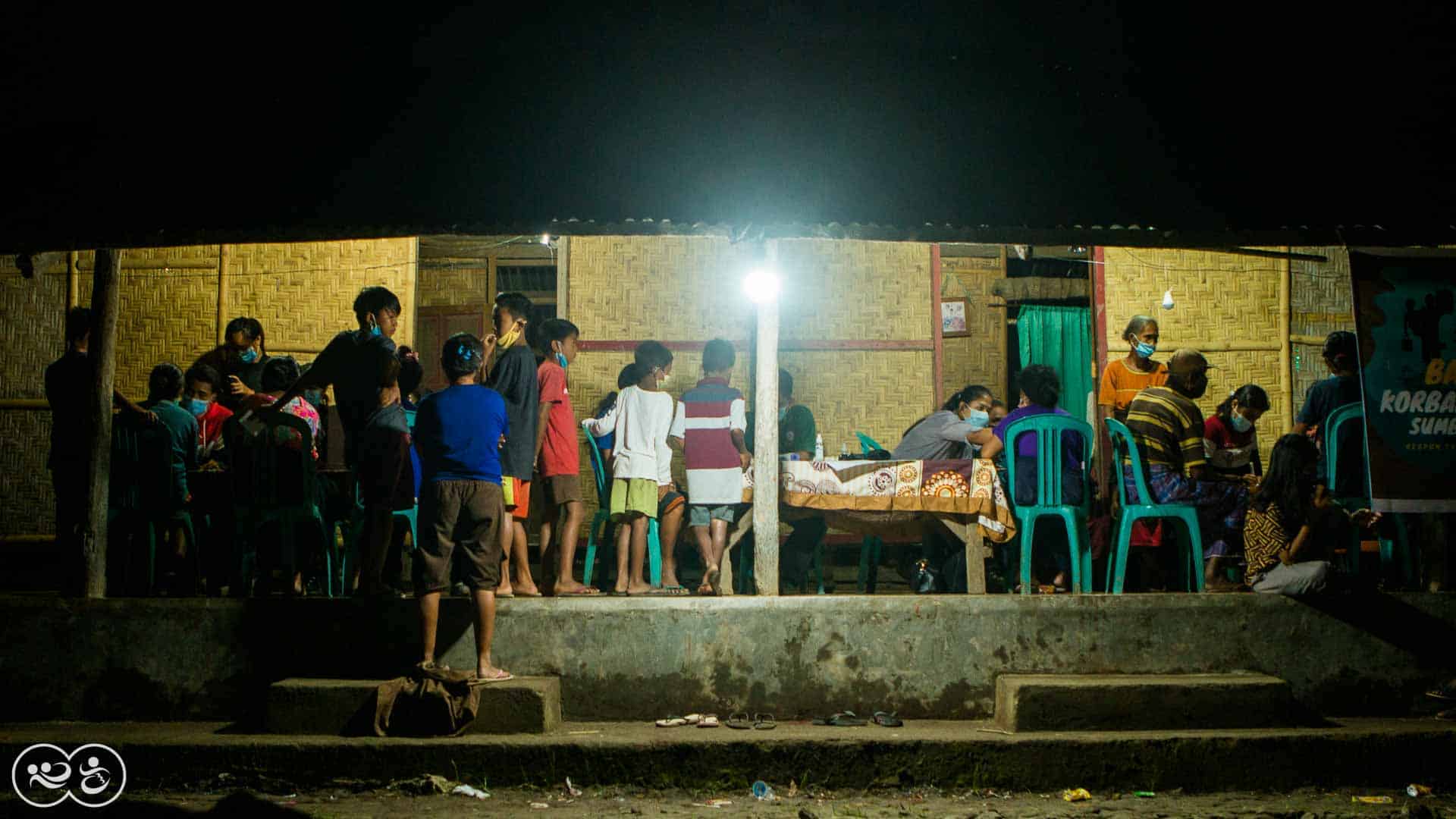 What this image is about Kawan?
The teams of Fair Future and Kawan Baik are highly respected for their steadfast dedication to assisting ill and underprivileged individuals residing in far-flung rural areas of eastern Indonesia. Their selflessness holds true significance to them. However, it's not widely known that their medical and social teams put in tireless efforts, even during nighttime and 7-day workweeks. Through this new "Picture of the Day," we offer you the opportunity to witness their work as they combat health issues like malaria, unsafe water, and malnutrition while sacrificing their sleep.
Diseases can strike at any time, even in the darkness of night. The teams, equipped with masks and Sumba coffee, fight against these illnesses. And during this time of the malaria epidemic, doctors, nurses and volunteers are working tirelessly to provide treatment to patients.
Their dedication and passion go above and beyond the call of duty, even working late into the night to provide lifesaving care. They save lives and do so with unwavering energy and enthusiasm.
On the spot, at all hours of the day or night, they not only treat the symptoms, they also attack the root causes of health problems. Fair Future and Kawan Baik foundation fight against diseases related to dirty water by providing facilities through the #waterconnections program and raising awareness in communities about the importance of hygiene. Their mission is to make communities more resilient and prevent diseases before they even appear.
Even when faced with difficult challenges and trying situations, the teams remain resilient and optimistic. Their sense of humor is a crucial component that aids them in overcoming tough times. It also fosters a strong bond between them, enabling them to maintain a positive outlook.
Alex Wettstein shares a few words about the Foundation's medical and social teams, who work tirelessly to help people who are sick or have urgent needs.
Thank you for your interest and support, we love you.