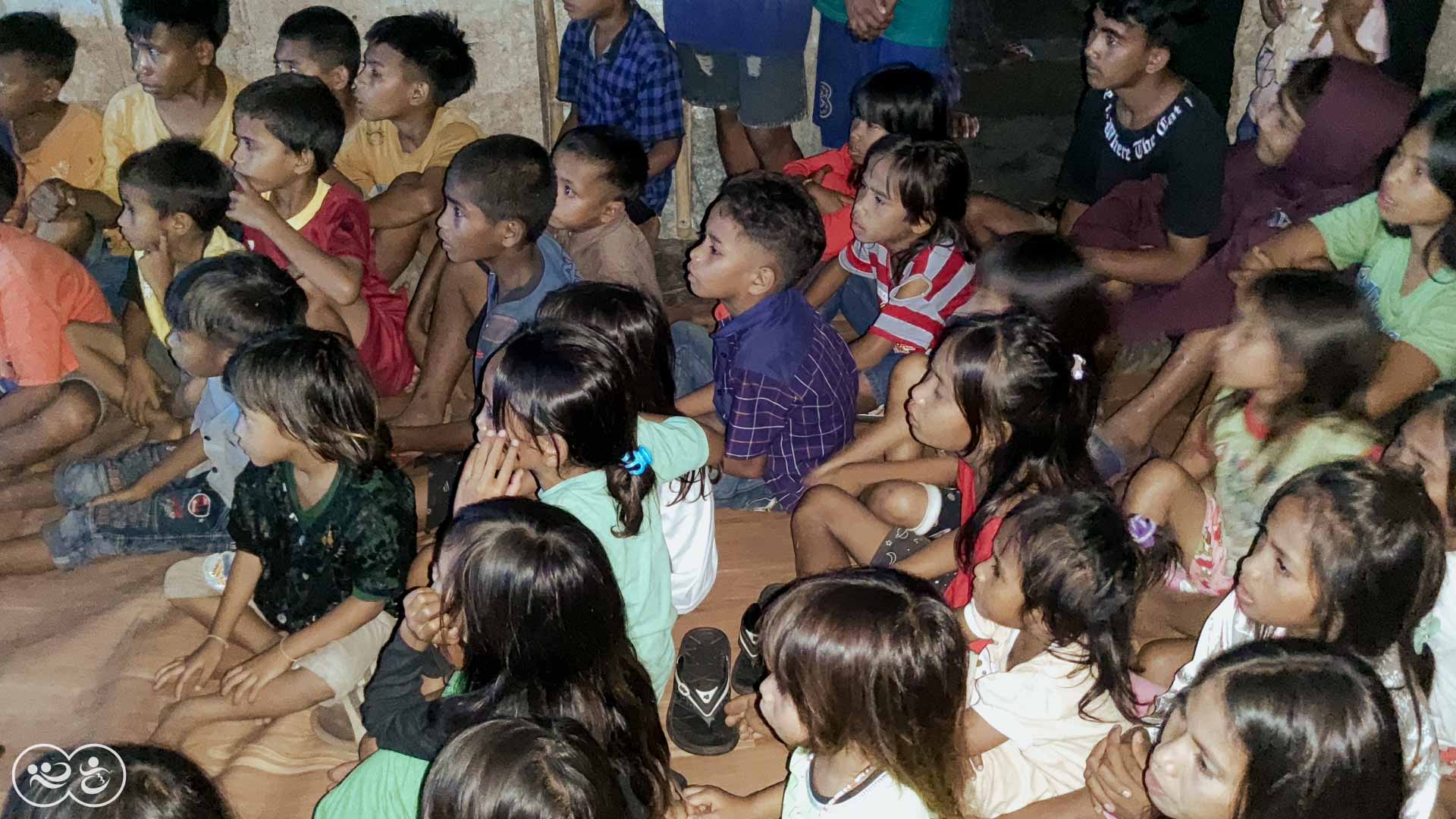 What is this image about Kawan?
This new "Picture of the Day" displays a gathering of children in one of the homes in the remote village of Mbatapuhu, East Sumba. Our dedicated socio-medical team educates them on the importance of self-care, utilizing the "Kawan Sehat" guidebook. This village is situated in a challenging location with no access to electricity, clean water, or sanitation facilities. The nearest medical center is over two hours away by motorbike or a grueling six-hour walk. The villagers rely on nature for their restroom needs. Unfortunately, due to poor hygiene practices, malaria has become a significant issue. Additionally, malnutrition is a primary concern in this impoverished and rural community.
In the remote villages of East Sumba, the Fair Future Foundation conducts information sessions for children under the "Kawan Sehat" program during every visit. We collaborate with members of these rural communities to disseminate crucial information on maintaining good health, accessing better healthcare, and protecting oneself from diseases like malaria and dengue fever. These sessions, which are both informative and fun, equip children with the knowledge they need to lead healthier, more promising lives.
Malaria and dengue fever are grave illnesses that frequently afflict the rural areas of East Sumba. Through these sessions, we educate children on preventive measures such as using insecticide-treated bed nets, eliminating stagnant water, and seeking medical assistance immediately upon experiencing symptoms. Through promoting this knowledge, we hope to significantly reduce the incidence of these diseases and safeguard children's health. The "Malaria Prevention Initiative Sumba Timur 2023" program was launched to combat malaria.
These sessions are not limited to specific illnesses but also cover topics such as personal hygiene, balanced nutrition, and healthy lifestyles. Children are encouraged to adopt positive habits like handwashing, consuming nutritious foods, and exercising. By incorporating such practices into their daily lives, they can develop more robust, healthier, and resilient bodies.
The Fair Future and Kawan Baik teams empower children and strengthen entire communities by providing vital information on disease prevention and healthy habits.
Thank you for your interest and support, we love you.