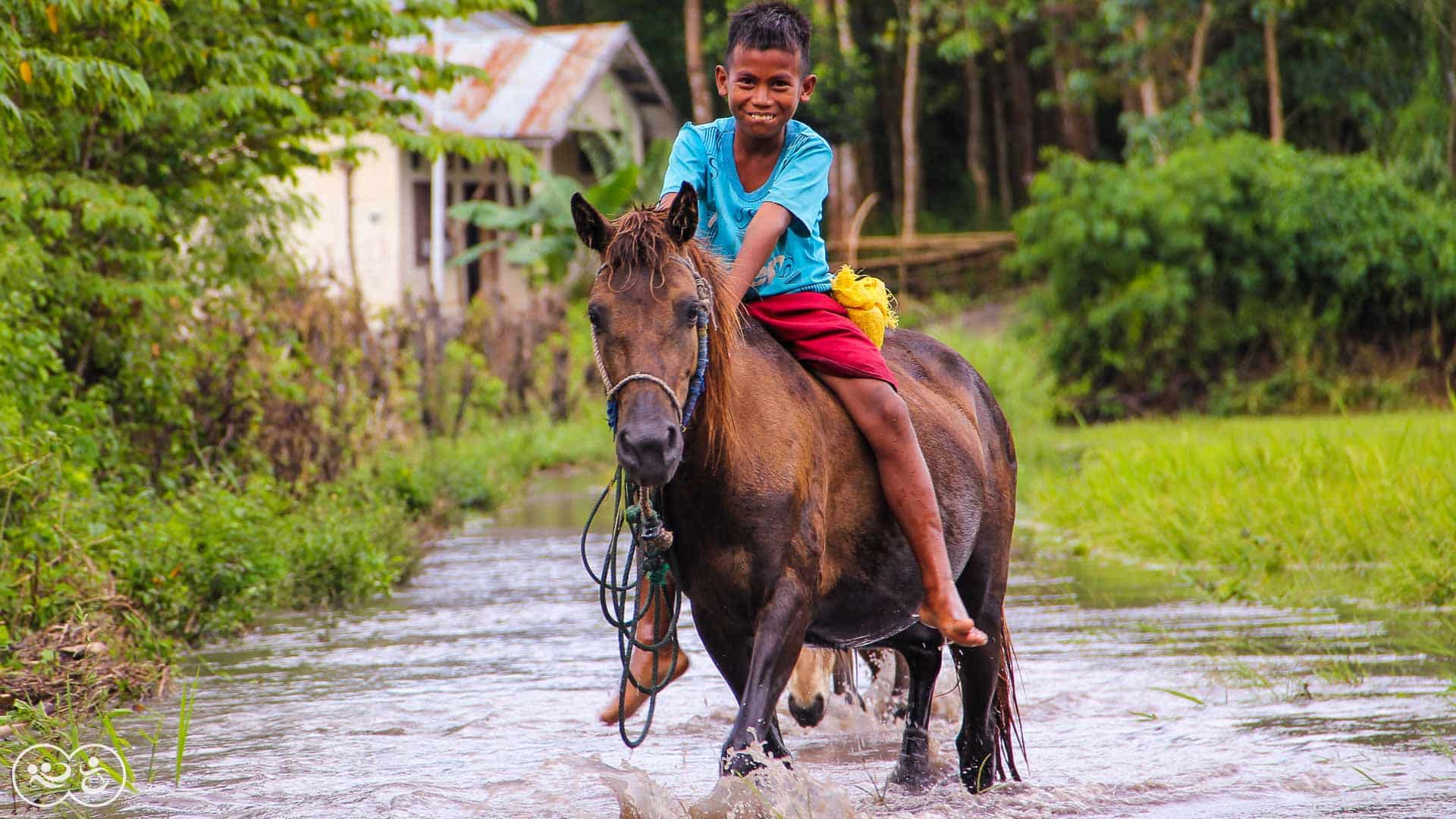 What this image is about Kawan?
This new "Picture of the Day" shows you a 12-year-old kid named Yaspan. He was born in a tiny village in East Sumba where Fair Future and Kawan Baik have worked for over four years. We built a new school for him a few years ago, #sdmbinudita, and now he and his family have clean water reaching his house, which was not the case before. Yaspan and all his friends from the Village of Mbinudita are lucky because children struggle to get water everywhere else. They have to find it very far on foot; to do this, they miss school, get injured, and fall ill.
There's something inexplicably satisfying about the heavy rains in ultra-rural East Sumba, especially when you live in a water-scarce area: The sound of raindrops hitting the roof is soothing, and the smell of wet earth is refreshing; plus, you feel good because you know that this rain will help the family. When it rains a lot, kids and families here can't help but be happy knowing that their water tanks will be filled and they won't have to worry about running out of water for a moment.
"-It's a small blessing for which I am grateful, and I always make sure to take advantage of the rain while it lasts…" a friend from the village told me last month.
Heavy rains like the ones we experienced last month in one of the ultra-rural villages in East Sumba, where we work with Fair Future and Kawan Baik Indonesia foundations, are also an opportunity to celebrate as these kids wade through the water. They are the first to be happy because they won't have to walk for hours to fetch water far from home.
With those heavy rains comes plenty of water and the relief of much-needed hydration. The floods will provide much-needed food for crops, wash livestock and provide villagers with general water and sanitation assistance. With the bonus of increased economic activity and improved social well-being from the new abundance of water, these small floods are becoming the opportunity of a lifetime for the villages of Sumba. With increased water storage, a healthier environment and better living conditions, small floods caused by heavy rains are the perfect way to improve the lives of villagers in these areas where water is absent.
It's interesting to consider that what may be a challenge for many of us is a helpful solution for these families.
Thank you for your interest and support, we love you.