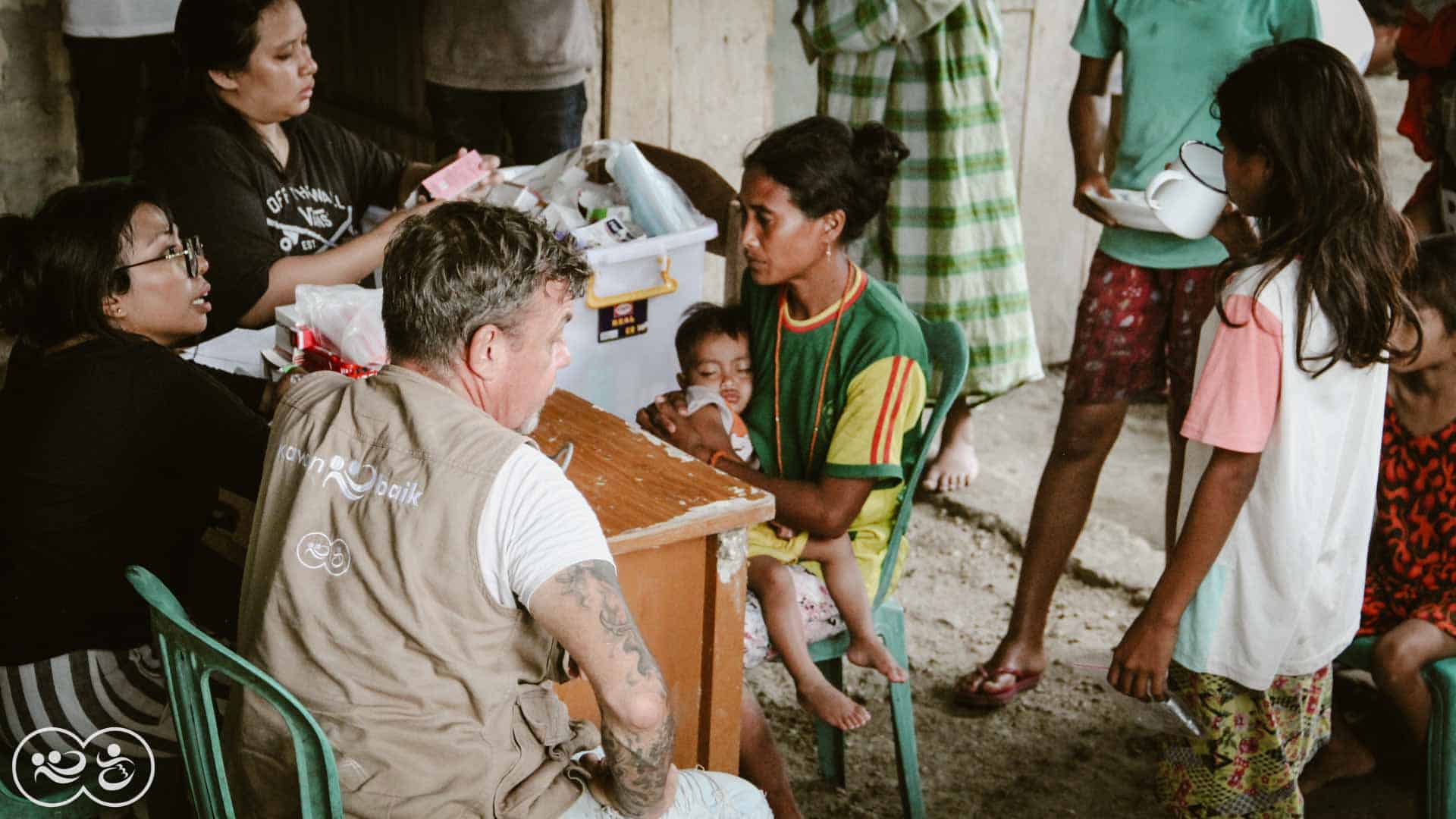 What is this image about Kawan?
In this "Picture of the Day", Fair Future and Kawan Baik medical teams provide medical care to a child most likely affected by Malaria. He is less than two years old and has a fever of 40.6. Her symptoms fit this diagnosis of Malaria. We give him appropriate primary medical care to reduce his fever as quickly as possible. Then he will go for treatment tomorrow at the nearest health center, more than three hours from the village.
Malaria is a severe public health problem, especially in the ultra-rural and impoverished areas where Fair Future and Kawan Baik Foundations work so hard. Malaria is a life-threatening disease caused by the Plasmodium parasite is transmitted to humans through the bites of infected female Anopheles mosquitoes. Children under five and pregnant women are also particularly vulnerable to Malaria, as their immune systems are less developed and may have more difficulty fighting infection. People suffering from chronic illnesses are also vulnerable (HIV, Hepatitis, malnutrition, etc.)
Ultra-rural and poor areas such as East Sumba are particularly vulnerable to the spread of Malaria due to factors such as lack of water or contaminated water, deplorable housing conditions, lack of access to healthcare health and preventive measures, inadequate sanitation… Moreover, here we do not have antimalarial drugs nor rapid tests to detect the disease. This makes our treatment and prevention work very difficult.
Thank you for your interest and support, we love you.