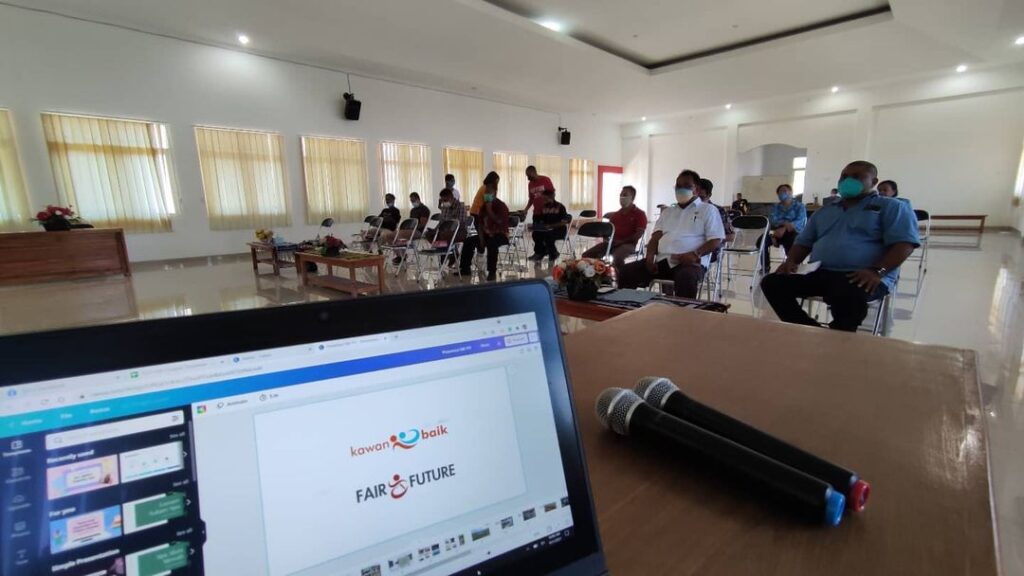 This morning the team from the Kawan Baik Indonesia Foundation and the Fair Future Foundation had the opportunity to present the work program that has been and will be carried out in East Sumba Regency in front of the Regional Secretary and the 12 Heads of Offices invited or represented.
The presentations made by Mrs. Ayu Setia Wardani and Alex Wettstein moderated by Mr. Domu Warandoy (Sekda) began with the introduction of the Foundation and its ongoing programs such as Sumba Photo Stories, Bangun Mbinudita, Seroja Disaster Response, Sumba Bangkit, Rumah Kambera and work plans to be made. come in the fields of Education and Health and also one of which focuses on meeting energy needs to help overcome the crisis of clean water and healthy sanitation.
Social data mapping and offers for the use of digital map platforms are shown to facilitate the perspective of determining more targeted solutions to the challenges faced.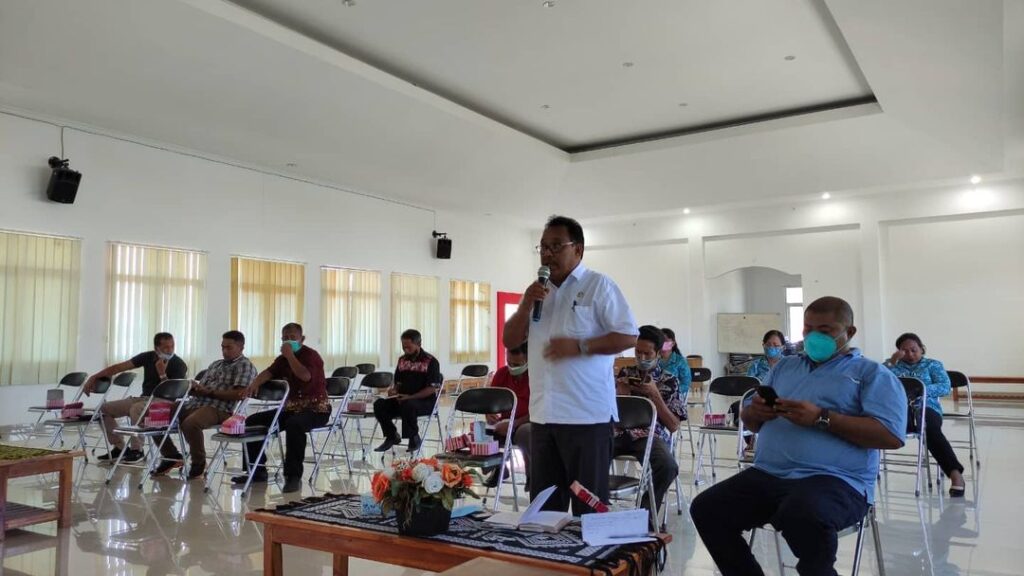 One of the appreciations from the Head of the Education Office, Yunus D. Wulang stated that the Mbinudita Parallel School construction assistance was very helpful for the local government, especially in the education sector to fulfill basic education needs, he hoped that other parallel schools would receive assistance as well.
Representatives from the agriculture and animal husbandry offices also conveyed more or less the same thing, meeting the need for clean water can help many sectors that are currently needed by the community at this time.