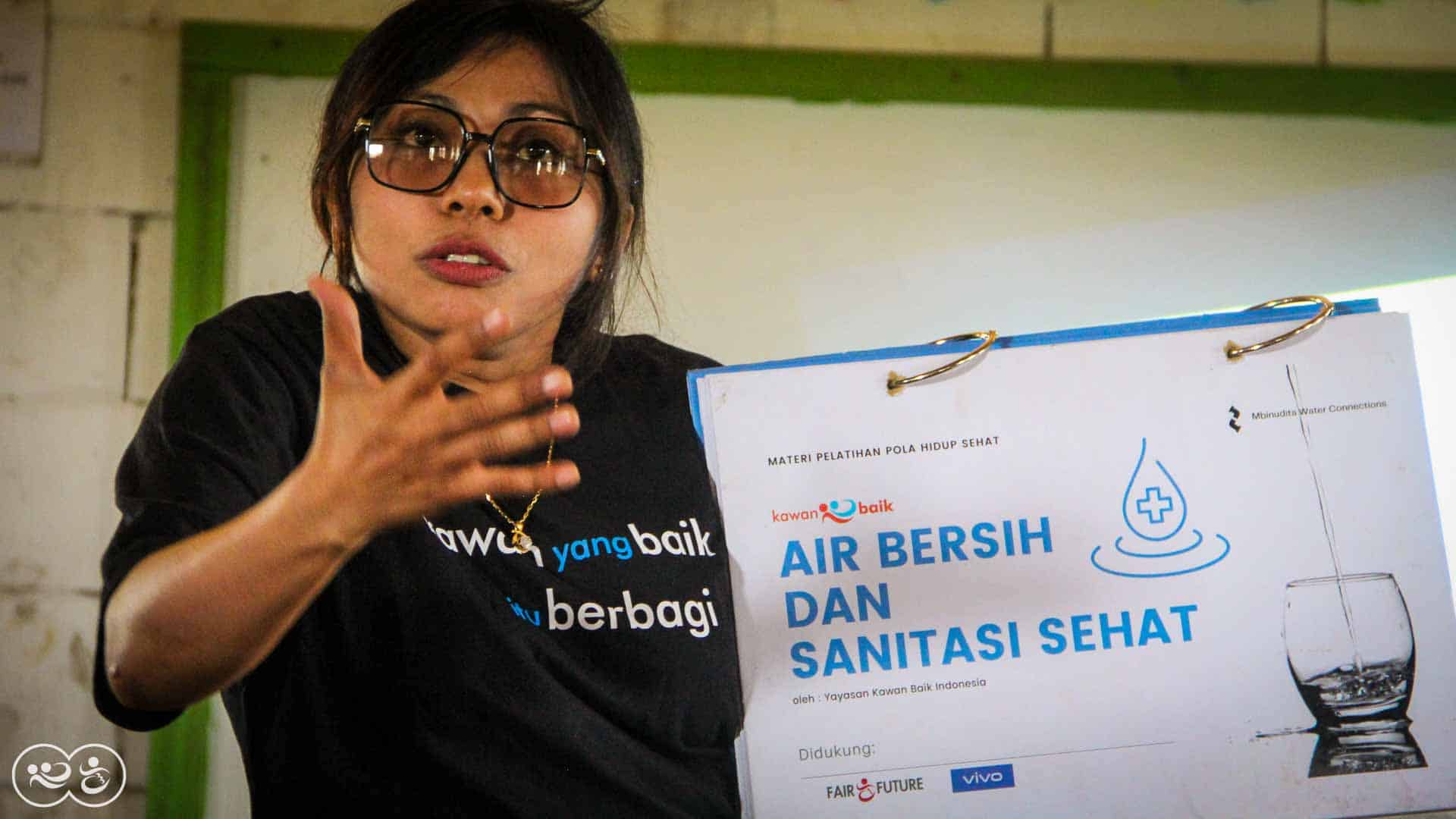 What this image is about Kawan?
Check out the latest addition to our "Photo of the Day" collection featuring our colleague Kawean Essi. In the village of Mbinudita (East Sumba), Kawan Essi teaches a hundred villagers of all ages, including children, about the importance of clean and safe water and how it can lead to a healthier life. The "Water Connections" program is a practical approach to fight against various infectious diseases, such as malaria.
In the fight against malaria, it's essential to acknowledge the progress made. However, we must also recognize the crucial role of hygiene, clean water, and sanitation in eliminating this disease. This is why the Water Connections program exists – to provide access to these necessities.
At Fair Future, we understand that improving these fundamental aspects of daily life can significantly prevent malaria transmission and ultimately save lives. Addressing issues such as hygiene, water, and sanitation is crucial in the fight against malaria because they directly impact mosquito breeding, access to clean water, hygiene practices, and vector management.
We prioritize these issues in all our activities, particularly in implementing the "Malaria Prevention Initiative Sumba Timur 2023" program, which we aim to start as soon as possible as part of the PMC, Primary Medical Care program.
Together, we can dramatically reduce malaria transmission and improve the health and well-being of affected communities. We must prioritize these efforts to save lives, prevent unnecessary suffering, and move towards a significant decrease in malaria cases, especially here in Sumba, where we currently are.
Thank you for your interest and support, we love you.